The following is from a beautiful blog post by Mark Mallett. Here in the NY diocese and in most of the US, the bishop has not been needed to forgive abortion for over 20 years now. Let us all pray for the woman whose confession was rejected that she may hear the call in this Year of Mercy.
The Scandal of Mercy
"Authentic mercy leads others to repentance. The Gospel is given precisely to reconcile sinners to the Father. And this is why Pope Francis continues to reinforce Church teaching without—in his own words—"obsessing" over it. For the first task to make known to all that no one, on account of their sin, is excluded from the forgiveness and mercy Christ offers."
SHE wrote to apologize for being so rude.
We had been debating on a country music forum about excessive sexuality in music videos. She accused me of being rigid, frigid, and repressed. I, on the other hand, tried to defend the beauty of sexuality in sacramental marriage, of monogamy, and marital fidelity. I tried to be patient as her insults and anger mounted.
But the next day, she sent a private note thanking me for not attacking her in return. She went on, over the course of a few email exchanges, to explain that she'd had an abortion many years ago, and that it led to her feeling jaded and bitter. It turned out that she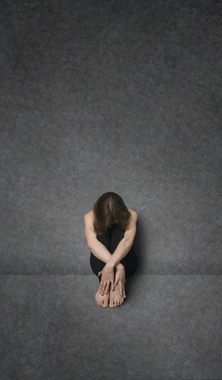 was a Catholic, and so I reassured her of Christ's desire to forgive and heal her wounds; I urged her to seek out His mercy in the confessional where she could hear and know, without a doubt, that she was forgiven. She said she would. It was an astonishing turn of events.
A few days later, she wrote to say that she indeed went to confession. But what she said next left me stunned: "The priest said he couldn't absolve me because he needed the bishop's permission—sorry." I hadn't realized at the time that only the bishop has authority to absolve the sin of abortion [1]. Still, I was shocked that in an era where abortion is as common as getting a tattoo, priest's weren't given discretionary authority by the bishop, which is possible, to absolve this grave sin.
A couple of days later, out of the blue, she wrote me a nasty letter. She accused me of belonging to a cult, of this and that, and calling me the crudest names under the sun. And with that, she changed her email and was gone… I've never heard from her since.
THE FORGOTTEN CONTEXT 
I share this story now in light of Pope Francis' recent intention to allow priests, during the coming jubilee year of mercy, to grant absolution to those who have had an abortion. You see, abortion was rare when the laws governing its absolution were devised. So too were divorces and annulments rare when the Church established her tribunals. So too were rare those who divorced and re-married, or those who were openly gay, or those who were raised in same-sex relationships. All of a sudden, within a few generations, the Church finds herself at an hour when moral norms are no longer the norm; when the majority of those who call themselves Catholics in the Western world no longer go to Mass; and when the light of authentic Christian witness has been mostly dimmed as even "good Catholics" have compromised with the spirit of the world. Our pastoral approach, in some cases, needs a fresh review.
Enter Pope Francis.
The rest is here