With all the  politics surrounding abortion right now, and the fact that the election coming, it is sometimes hard to remember the impact of it all on individual people, especially those suffering because of a past abortion. I thought I would  post this article written by Dave Reardon of the Elliot Institute in 1999..sadly, much of what he writes still applies. It has gotten better but there is still a long way to go.
Dave has tirelessly worked to bring attention to those who suffer from a past abortion.
I remember when he wrote this...it still applies..thank you Dave for never giving up!
Beyond the Politics of Abortion
David C. Reardon, Ph.D.
Everyone has an opinion about abortion. That's fine–up to a point.
The problem is when these political and moral views get in the way of efforts to help those who are hurting because of a past abortion.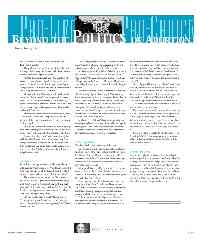 Just for the moment, set aside the question of whether or not abortion should be legal, and ask yourself, "Shouldn't we all offer understanding and compassion to our friends and family members who are feeling grief over a past abortion?"
Most people would answer yes. Indeed, this is one of the few areas of common ground between both sides of the abortion debate. Unfortunately, people on each side generally believe that while they are understanding and compassionate, those on the "other side" are not.
The truth is closer to this: both sides really want to be understanding and compassionate, and both sides are blind to the ways in which they are failing in this regard.
As a result, women and men who are struggling with unresolved grief over an abortion are caught in a trap. They're boxed in by the politics of abortion.
On one side, they are afraid to share their grief with friends who are "pro-life" because they fear being condemned and rejected. On the other side, they've learned that when they turn to friends who are "pro-choice," their grief may not be acknowledged as truly valid.
Pro-Choice Denial
In the latter case, pro-choice friends typically try to offer support with words like, "Just forget about it. It was your best choice at the time. It wasn't really a baby yet. You can have another baby some day."
These statements are meant to offer reassurance. But those grieving a past abortion hear something else: "Just forget it. You didn't lose anything that was real." They walk away feeling that their grief is irrational, unimportant, or even abnormal, and so they bury their pain once more.
the rest is here:
https://afterabortion.org/1999/beyond-the-politics-of-abortion/